2023 Dave McAnerney Ride for Autism
Presented by
We're all set for Saturday, May 27 at Kitsch Wines! Fundraisers will explore local wineries, distilleries & a cidery in support of Canucks Autism Network (CAN).
Rider Info Pack: Ride guidelines, suggested routes & more
The "DM Ride" is for cyclists of all abilities & non-cyclists too! This year, Wicked Tours is offering a shuttle for those who don't bike.
Most importantly, the event will help CAN support children, youth & adults on the autism spectrum in Kelowna!
The Stober Foundation will be doubling all donations up to $150k, so your fundraising efforts will go twice as far!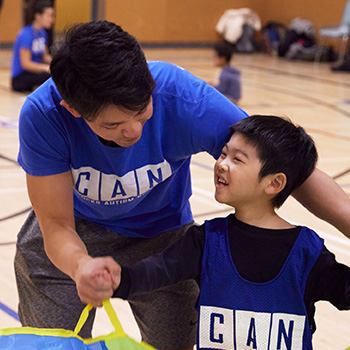 Register as an individual or form a team of up to 10. Prizes for our top fundraisers! >>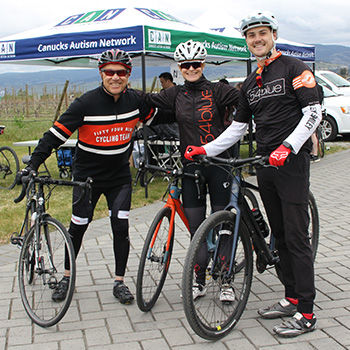 Explore wineries, a cidery & a distillery! Routes as short or as long as you want! E-bikes allowed & tour shuttle option available. >>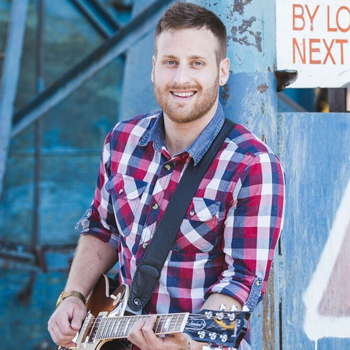 Food, drinks and live entertainment! Settle into the idyllic surroundings of the Kitsch Wines orchard. >>
Fundraising Progress
$158,061 raised of $150,000 goal
The 2023 ride marks our first year honouring Dave McAnerney, a community hero, business leader & family man. Inspired by his nephew MJ, Dave founded this annual event in 2015.
About Canucks Autism Network
CAN believes that every child on the spectrum has the right to play sports.
Hundreds have benefited from weekly swim, skate and multisport programs in Kelowna.

CAN believes Autistic youth should be supported during important transitions to adulthood.
Youth & adult programs provide rec, social, employment, mental health & life skill opportunities.
CAN believes every community should take action to support individuals on the spectrum.
Local organizations like Kelowna International Airport, PacificSport Okanagan & Central Okanagan School District have benefited from CAN autism training.

By participating in the DM Ride, you are are helping CAN achieve its vision.
Help us build a society where every individual on the spectrum is understood, accepted and supported in all community spaces.