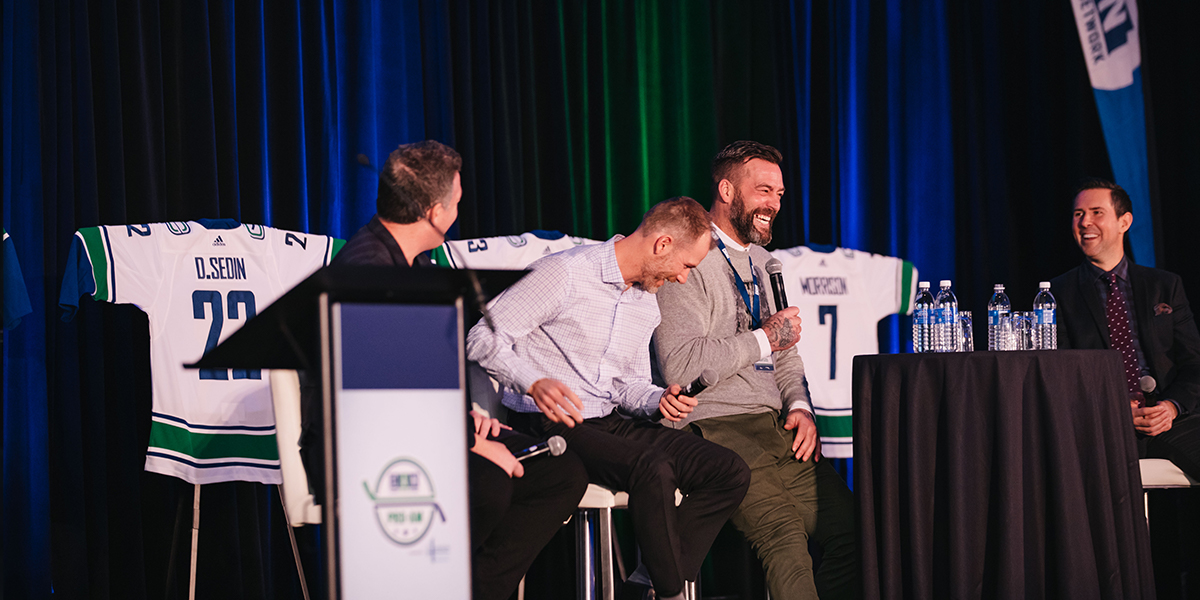 Corporate Luncheon
Friday, October 22
Westin Bayshore, Vancouver
Sponsored by: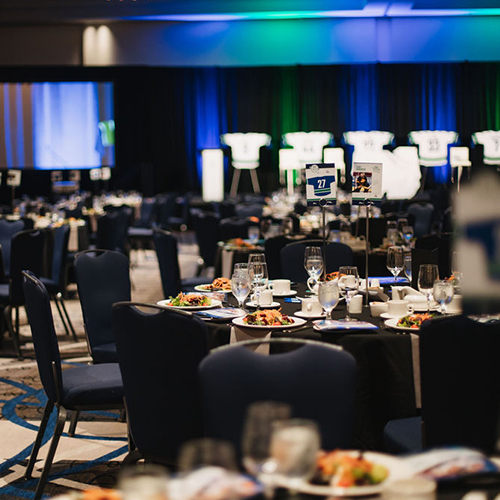 A hockey lover's dream. Hear untold stories from NHL Alumni.

Emceed by Sportsnet 650 hosts, our VIP guests will be treated to an exclusive look at life in the league. Enjoy first class food and drink alongside NHL Alumni.
Grab a drink and introduce yourself to one of the 20 former stars in attendance. After an opportunity to mix and mingle with the legends, lunch will be served with NHL Alumni seated at our Premier Tables.
Then, turn to the stage, for the feature event -- the Hotstove. In 2020, the West Coast Express panel of Bertuzzi, Morrison & May was followed by two of the greatest Canucks to ever play the game -- Daniel & Henrik Sedin.
See photos from the 2020 Luncheon >>
What have we got in store for 2021? Hotstove participants will be announced soon!
In response to new provincial health orders, attendees will be required to demonstrate proof of their 1st dose of the COVID-19 vaccine.
Reserve your table:

$2,500 per Premium Table (8 guests seated with an NHL Alumni)
$2,000 per Regular Table (8 guests)
$350 per individual seat
Scroll down for the order form.
---
Are you a CAN Pro-Am fundraiser?
Refer ticket sales and the value of the seat/table will be added to your fundraising total!
Attendees will have an option to list your name as the referrer upon purchase.
Questions?
Tillie Williamson
Special Events Coordinator
Canucks Autism Network
proam@canucksautism.ca
---