Sponsorship Opportunities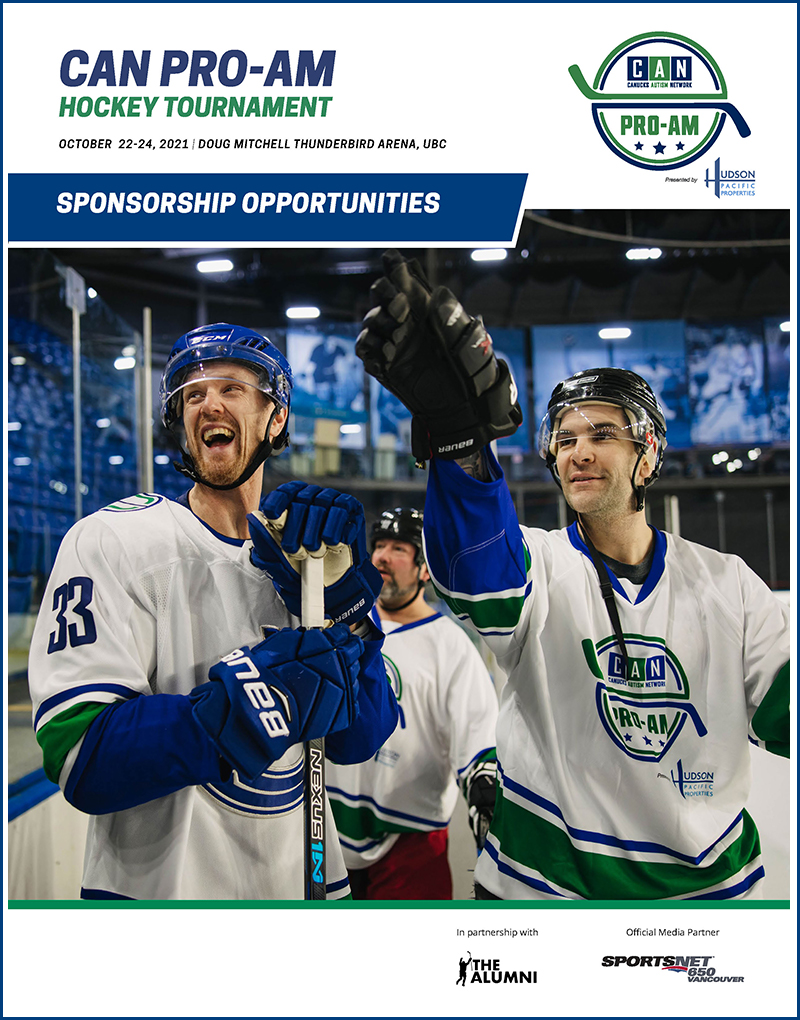 Align your business with a first class event and a worthy cause!
Expose your brand to hundreds of hockey players, fans and autism supporters.

We work closely with each of our sponsors to ensure that you receive the exposure and recognition you deserve.
Explore sponsorship opportunities >>

Connect with us directly.

Ryan Yao
Director of Development
Canucks Autism Network
ryan.yao@canucksautism.ca


---
Are you a CAN Pro-Am player?
Connect us with a business you think might be interested! If successful, your fundraising campaign will be credited with the value of the sponsorship.
Email ryan.yao@canucksautism.ca to get started.