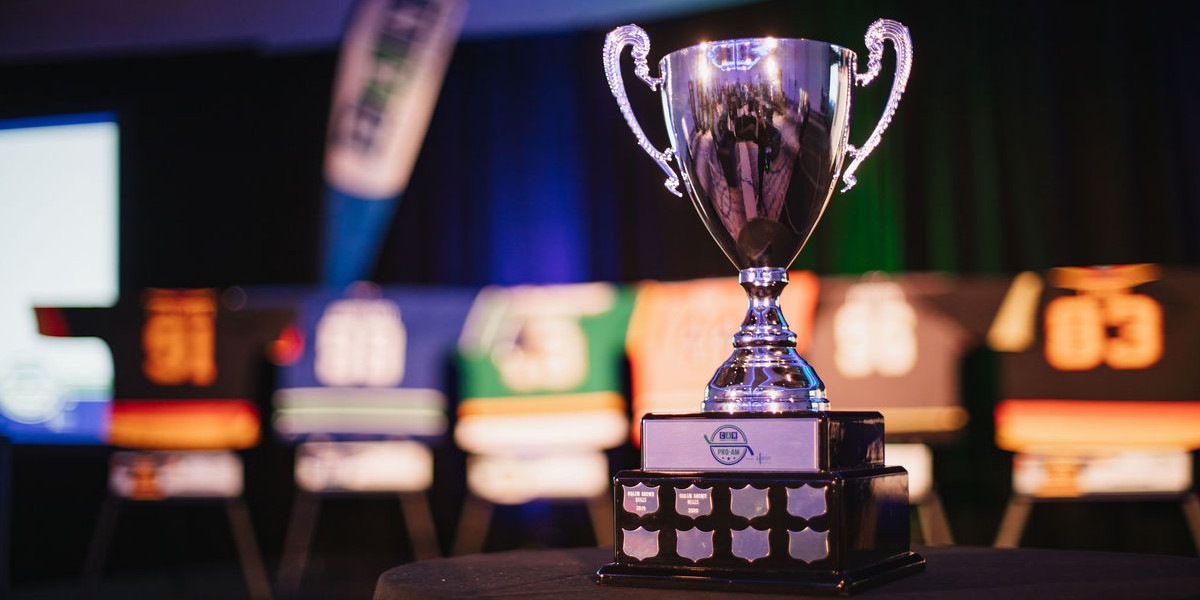 Fundraising Tips
There are an endless number of ways for your team to meet and exceed your $20,000 goal.
Whether you're a grassroots or corporate fundraiser, you can climb the standings!
Message your friends, family & coworkers.
Send your fundraising page far and wide! Email or message your personal circles. Tell them about the cause and encourage them to donate.
Remember, your personal fundraising page has its own easy-to-remember URL: canproam.ca/firstname.lastname
Post your fundraising page on social.
This can often be the quickest and easiest way to boost your campaign! Post your personal fundraising page URL on Facebook, Instagram (you can put the link in your bio), Twitter or LinkedIN.
Remember, your personal fundraising page URL is: canproam.ca/firstname.lastname
Host a fundraising initiative.
Get your team together and host a 50/50. Put together an office raffle. With our communities opening up again, you might consider a small charity BBQ or event -- following all relevant provincial health orders, of course!
No matter what you decide, reach out to proam@canucksautism.ca and we can give you the guidance necessary to get your idea off the ground!
Sell seats or tables to the Corporate Luncheon, sponsored by Beyond Capture.
The CAN Pro-Am Luncheon, sponsored by Beyond Capture, will be held on Fri, Oct 22 at Westin Bayshore.
This is an opportunity for corporate groups and diehard fans to experience the thrill of interacting with NHL Alumni.
Fundraisers are encouraged to sell seats or tables to their personal or business connections. The vaue of the seat(s)/table(s) sold will be added to your personal and team total.
Visit canproam.ca/luncheon to learn more.
Contribute an item to the Online Auction, sponsored by Odlum Brown Limited.
Donate an item (min. $50 value) no later than Fri, Oct 8. The value of the final, winning bid will be added to your fundraising total.
The CAN Pro-Am Online Auction ends on Tue, Oct 19 (10pm PST). The auction will be promoted by both Canucks Autism Network and Sportsnet 650 to thousands of supporters and sports fans.
Past fundraisers have solicited local businesses for donations or simply donated items from their own business/personal collections. Download our sample solicitation letter. Print it out or email it out to local businesses.
Past items have included sports memorabilia, gift cards, household items, video game packages, vacation getaways & more. The options are endless!
Have an item to donate? Fill out our donation form!
Questions? Email proam@canucksautism.ca.
Connect us with a corporate sponsor.
Do you know a local business who would love to associated their brand with a worth cause and a premier sporting event featuring NHL Alumni?
Connect them with us! The value of the successful sponsorship will be added to your fundraising total.
Sponsorships range from $2,000 to $50,000. Visit canproam.ca/sponsor to view available sponsorship opportunities. Email ryan.yao@canucksautism.ca to get started!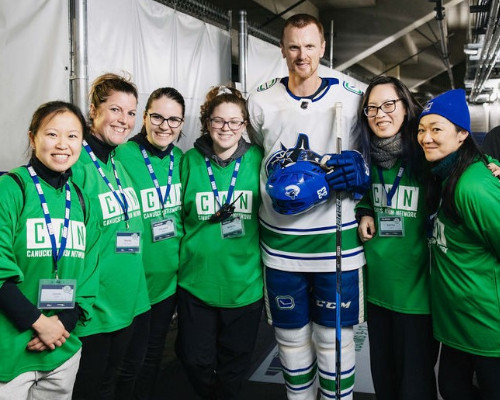 Fundraising Incentives & Prizing
Don't forget! There are exclusive prizes and experiences for our top fundraisers.
From signed jerseys & memorabilia to bonus ice times and Canucks tickets, view all prizing.
---
Questions? Need support?
Email proam@canucksautism.ca about getting started on your personal or team fundraising campaign.
We are here to help!