2023 CAN Pro-Am Hockey Tournament
presented by Dallas Watt Demo Ltd.
This annual charity tournament brings NHL Alumni together with rec & corporate teams in support of Canucks Autism Network (CAN).

The 5th annual tourney will be held November 3-5 at The Parq Vancouver, Good Co. Granville, and North Surrey Sport & Ice Complex.
Spend the weekend with your hockey heroes for a great cause!
Must be 18+ to participate.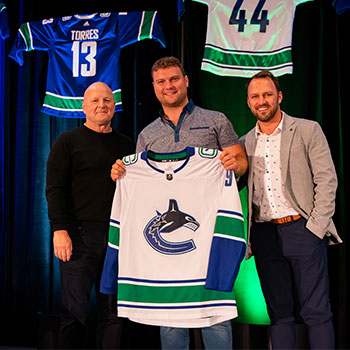 Each team must raise at least $25k to draft a NHL Alumni. The more funds you raise, the higher your selection on Draft Night! >>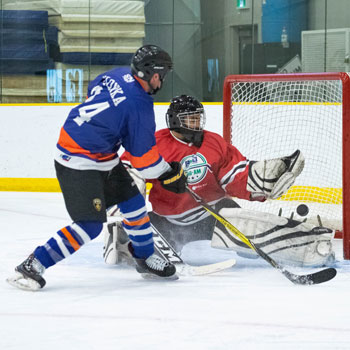 Each team plays 3 games with NHL Alumni, with bonus experiences for our top fundraisers. >>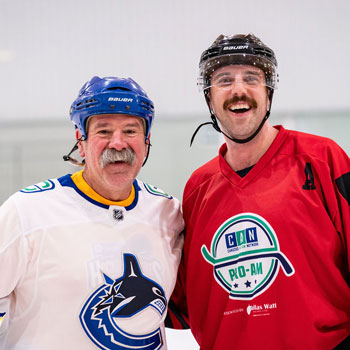 Reg is open for returning players! Interested in joining as an individual or a new team? Join the waitlist >
Fundraising Progress
$386,754.31 raised of $850,000 goal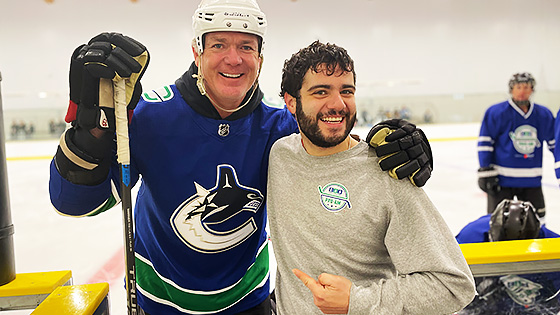 "As NHL Alumni, we have a platform to give back. Autistic individuals need an outlet for whatever their passions are. CAN gives kids, youth & adults that opportunity. It's beautiful."
-Brad May, 3-time CAN Pro-Am participant (2020-22)
About Canucks Autism Network
We believe every child on the autism spectrum has the right to play sports.
In addition to hockey, CAN delivers a range of sports & rec opportunities for all ages.

We believe that every Autistic adult has the right to meaningful employment.
CAN Employment Programs & Services have reached hundreds of Autistic job seekers.

We believe every community should take action to support Autistic individuals.
CAN autism training reaches thousands of educators, first responders, rec leaders & businesses.

By participating in the CAN Pro-Am, you are helping us achieve our vision.
Help us build a society where every Autistic individual is understood, accepted & supported.