2021 CAN Pro-Am Hockey Tournament
presented by Hudson Pacific Properties
Held October 22-24 at the Westin Bayshore and Doug Mitchell Thunderbird Sports Centre, the 3rd annual charity tourney brought rec players & NHL Alumni together in support of Canucks Autism Network (CAN)!
Having raised a tournament-high $109,894, The Constructors earned the right to draft 1st overall and selected Brad May. Over the course of the weekend, our 12 teams made lifelong memories competing alongside NHL Alumni like May, Jannik Hansen & Martin Gelinas.
Despite offering this year's tournament at half capacity due to COVID, we succeeded in raising a record total -- over $680,000!
Thank you to every player, coach, manager, sponsor and supporter for making our 3rd annual tournament such a huge success!
Interested in playing in or sponsoring the 2022 tourney?
Sign up for our newsletter >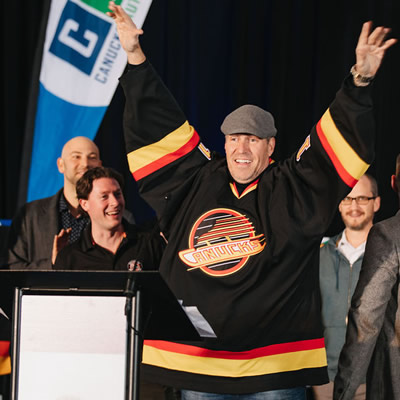 Each team must raise at least $20,000. The more funds a team raises, the higher selection they have to draft an NHL Alumni! >>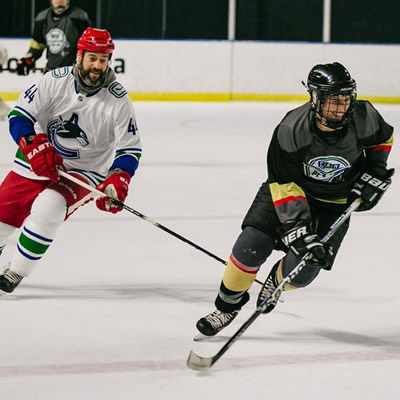 Each team plays 3 games with NHL Alumni with bonus experiences for our top fundraisers. >>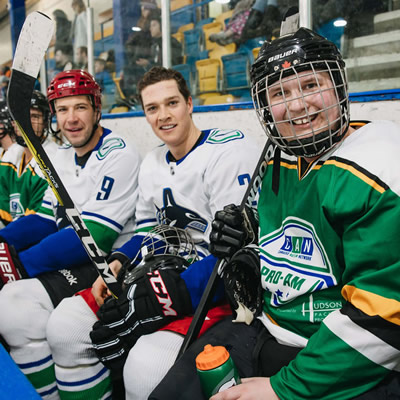 For players invited back to 2021, sign up through your team's page now. Otherwise, sign up for 2022 updates!
Fundraising Progress
$681,800.88 raised of $650,000 goal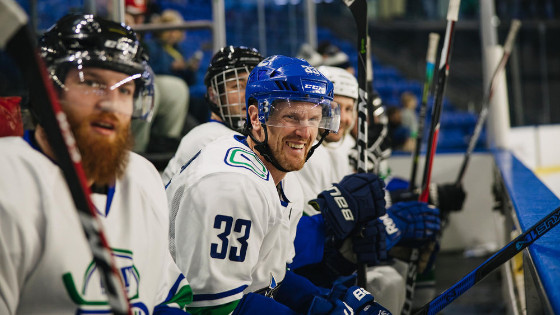 "To come out and play something that we love to do and to see how much money different companies and people have raised, it's amazing."
-Henrik Sedin, 2020 CAN Pro-Am participant
About Canucks Autism Network
We believe that every child has the right to play sports.
Over 7,000 program spots delivered to kids, youth & adults on the autism spectrum in 2020
We believe that every adult has the right to meaningful employment.
Hundreds of autistic job seekers connected with the skills & resources needed to start their careers.

We believe every community should take action.
CAN autism training reaches thousands of educators, first responders, rec leaders & businesses.

By participating in the CAN Pro-Am, you are joining us in these beliefs.
Help us build a world where every individual on the spectrum is understood, accepted and supported.