October 22-24, 2021
Doug Mitchell Thunderbird Sports Centre & Westin Bayshore

The 3rd annual CAN Pro-Am Hockey Tournament, presented by Hudson Pacific Properties, will once again unite rec & corporate teams with NHL Alumni in support of Canucks Autism Network.
In order to maintain proper health and safety protocols, we are delivering the 2021 tournament on an invite-only basis to a limited number of teams with reduced roster sizes.
We look forward to opening the tournament for as many supporters to join us in 2022.

Sign up for 2022 updates.
Questions? Email proam@canucksautism.ca!

We are closely monitoring provincial health orders and are ready to make any adaptations needed for a safe 2021 event.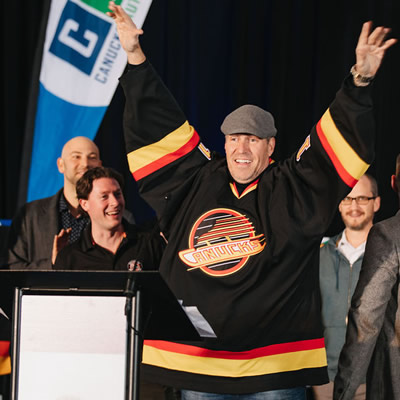 Each team must raise at least $20,000. The more funds a team raises, the higher selection they have to draft an NHL Alumni! >>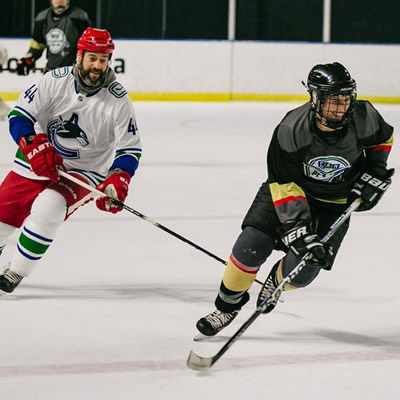 Each team plays 3 games with NHL Alumni with bonus experiences for our top fundraisers. >>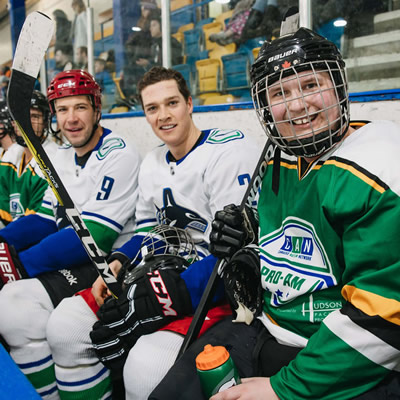 For players invited back to 2021, sign up through your team's page now. Otherwise, sign up for 2022 updates!
Fundraising Progress
$57,213 raised of $650,000 goal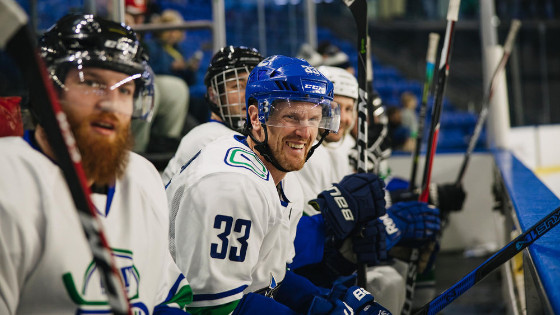 "To come out and play something that we love to do and to see how much money different companies and people have raised, it's amazing."
-Henrik Sedin, 2020 CAN Pro-Am participant
About Canucks Autism Network
We believe that every child has the right to play sports.
Over 7,000 program spots delivered to kids, youth & adults on the autism spectrum in 2020
We believe that every adult has the right to meaningful employment.
Hundreds of autistic job seekers connected with the skills & resources needed to start their careers.

We believe every community should take action.
CAN autism training reaches thousands of educators, first responders, rec leaders & businesses.

By participating in the CAN Pro-Am, you are joining us in these beliefs.
Help us build a world where every individual on the spectrum is understood, accepted and supported.