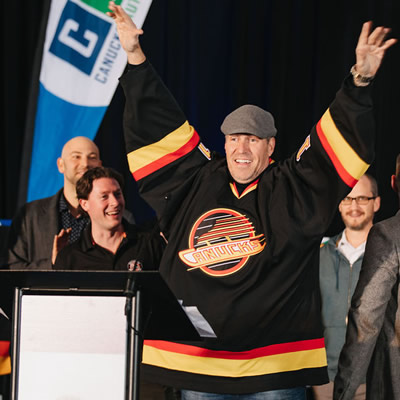 Each team must raise at least $20,000. The more funds a team raises, the higher selection they have to draft an NHL Alumni! >>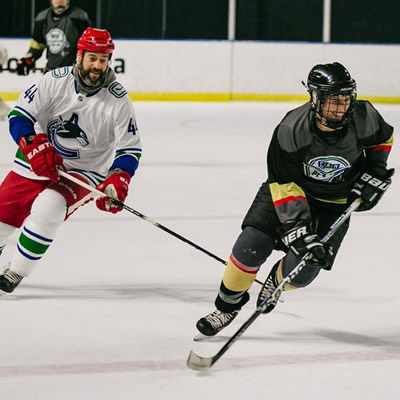 Each team plays 3 games with NHL Alumni with bonus experiences for our top fundraisers. >>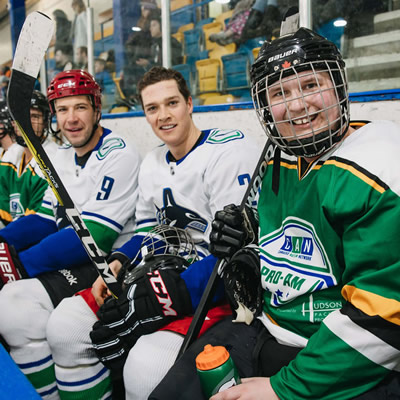 For players invited back to 2021, sign up through your team's page now. Otherwise, sign up for 2022 updates!
Fundraising Progress
$233,625.34 raised of $650,000 goal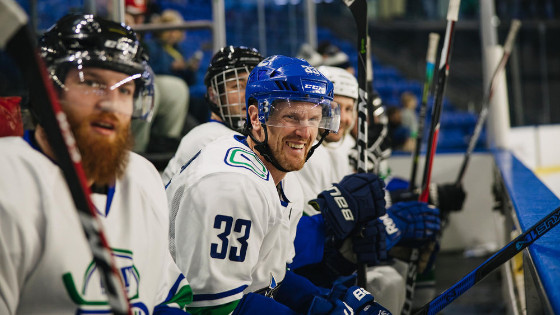 "To come out and play something that we love to do and to see how much money different companies and people have raised, it's amazing."
-Henrik Sedin, 2020 CAN Pro-Am participant
About Canucks Autism Network
We believe that every child has the right to play sports.
Over 7,000 program spots delivered to kids, youth & adults on the autism spectrum in 2020
We believe that every adult has the right to meaningful employment.
Hundreds of autistic job seekers connected with the skills & resources needed to start their careers.

We believe every community should take action.
CAN autism training reaches thousands of educators, first responders, rec leaders & businesses.

By participating in the CAN Pro-Am, you are joining us in these beliefs.
Help us build a world where every individual on the spectrum is understood, accepted and supported.